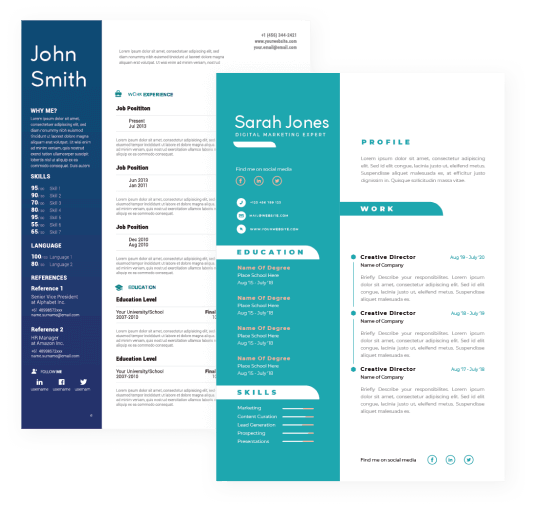 Resume objective
The organized expert with proven counselling, guidance, and teaching skills. Possess a huge track record in teaching effectively and improving test scores. Skill to resolve conflicts and problems professionally and to be a team player. Ability to communicate complicated data in an entertaining and simple way. Looking to contribute skills and knowledge in a school offering a genuine chance for career progression.
Certifications
Oklahoma Certification in High Grades English
Professional experience
Florida Primary School, Miami, FL
English Teacher, June 2009 – Present
Look and access after 200+ students' progress throughout the year and work with other members of staff closely and effectively coordinate and plan work. 
Met school governors and parents; methodically give resources for lessons; maintain discipline in the class; assist students in preparing for examinations, and simplify lesson plans according to curriculum objectives.
Give informative presentations to pupils regarding various studies' areas and make sure that every student completely comprehends all aspects.
Plan the content for a lesson, the date of the final exam, and the number of available weeks.
Trained three new English teachers, emphasized the necessity of adherence to curriculum, course planning, time management, and classroom control.
Green Hill Secondary School, Miami, FL
Teaching Assistant, September 2006 – May 2009
Cooperated with other teachers to make sure every avenue of the curriculum is met and delivered the lessons for the students.
Was responsible for making sure that every student completely comprehended the curriculum and gave support to pupils who needed extra guidance.
Documented all lessons, adopted distinctive teaching methods, mentored troublesome students, and organized healthy and interesting group discussions. 
Education
Miami Education Center, Miami, FL
Bachelor of Arts in English, 2006
Additional skills
Proficiency in teaching assistance.
Excellent with kids.
Expert in Microsoft Office and with contemporary classroom technology.
Preparing a teacher resume – key factors and approaches
Learning by example is efficient. But let us first clarify what builds the impression your application leaves.
When you plan writing a teacher resume, set the goal at once. You need to attract attention at once. The job application must state that you are the best-matching candidate for the position. It encourages the HR person to proceed. They will learn more about you, your professional experience, and specific teaching skills.
Here, we can define the most crucial factors:
Provide the teacher resume objective as the introduction
Present your concrete accomplishments
Prove the critical skills for teachers required by the particular vacancy
Now, we are going to explore this in detail. And further, it will be easier for you to analyze these factors when you examine any teacher resume example from our website.
Tip 1. Define the general teaching resume objective
The top area of your resume is for the resume objectives. This is a very brief (3-5 sentences) description. It should summarize your relevant experience, skills, and impressive professional accomplishments.
This piece is the first thing the hiring manager will see (after your name and contact details). Its goal is to show that you match this particular educator's job requirements. And that the school will benefit from hiring you.
The following points make your teaching resume objective more powerful:
Define how much professional experience you have for this position;
Provide numbers to support your accomplishments
Mention the teaching certifications you hold
Stress that you want to become a teacher in this particular institution, fulfill your capabilities, and bring more value
Refer to our database of samples. There you can check how successful candidates exposed this data in the objective summaries.
Tip 2. Provide numbers to support your experience and accomplishments
Numbers make your statements weightier. The modern educational system orients towards the results of obligatory tests. They determine the future of the students. Thus, schools seek ways to raise the test results their students get. A teacher who can help students score better in major tests is wanted by any school.
Focus on your achievements in this aspect first of all. Assume you increased the students' SAT results by 20% on average. Put that information into your objectives summary and experience sections.
Use numbers through the resume. Whenever you mention your accomplishments – specify them. The purpose is to show that you can improve the existing status. Numbers make it simpler to reach the hiring people.
Hence, be mindful when you describe your experience. It should not be a list of your previous positions and job responsibilities. Instead, refer to your impact that resulted in raising the students' results.
What if you are a beginner without enough experience and accomplishments?
The recommendation remains the same: use concrete names and numbers. "Fresh" candidates can relate to many aspects. You can mention the courses with certifications you took and the educational programs you participated in. Check if you are familiar with the progressive trends. The schools also seek candidates with software-specific teacher skills.
Tip 3. Present your teaching skills
For the teacher's job, soft skills are as crucial as hard ones. Possessing all kinds of skills that are necessary, is a great plus for your application. This relates especially to the teaching methods used by the particular school. Also, note your practical experience of curriculum planning and other activities.
Note that modern education relies on digital technologies much. Expose your management software skills. Name the systems you can operate. This information is mostly located in the technical skills section. But, it would be useful to add it to the summary section on the top.
The soft skills for a teacher resume are many. This profession suggests working with people and transferring the knowledge to them. You help the students to absorb, analyze, and form their own opinions. Besides, you teach them to develop practical skills. Hence, the teacher's soft skills have priority.
The necessary teacher resume skills will relate to such areas as communication and team building, etc. The vacancy description should specify which personal skills are a must. You can ground on that information to do yourself justice.
Tip 4. Make use of professional resume templates
The look of your resume and cover letter (is needed) is important too. Resume constructors provide many templates with professional design. These means help you organize the information in a logical and neat way. Besides, such templates are optimized to pass the applicant tracking system sorting. By using them you increase your chances of being noticed by people.
5. Take care to provide the required certificates
There is a list of necessary certificates that the teacher should have by default. Besides, any specific school may demand or suggest having other certificates. These certificates can have different names in different states, so check this.
Make sure that your certificates match the requirements. If you don't have the necessary certificate at the moment, but you have already taken the course, include it too. In that case, provide the ETA of the certificate.
FAQ
How do I compose a resume for a teaching vacancy?
The objective summary is important. Review your work experience, skills, and achievements. Pick those aspects that match the vacancy best of all. Summarize this information in 3-4 sentences. Then, start with the name and contact details. Proceed with the objective summary, and expose your professional experience and skills. You can use a predefined template to organize the information accurately.
What is the best resume format for teachers?
For teachers, the functional resume would be matching more than chronological. It focuses on your skills. Modern schools often seek people having specific skills and approaches. They can be more interested in hiring people with innovative and creative thinking. Also, being technologically savvy is crucial. Thus, a functional resume gives you the best opportunities.
What are the qualities of a good educator?
A teacher has to possess in-depth subject expertise. Also, it is necessary to master the required techniques to plan and conduct the courses and separate lessons. Personal qualities are equally important. The most crucial of them are communication skills, collaborative skills, patience, and empathy. Also, a good teacher is tracking innovations in the educational area and is always ready to learn something new.
What is a teaching objective?
The so-called instructional objectives are specific features that students should gain as a result of the particular lesson. It covers the specific knowledge and practical skills that students should develop in the lesson. These objectives are concrete and measurable (by homework exercises and test results). In more general prospect, such objectives apply to the entire course.
Conclusion
Now you know which aspects are the most crucial for the resume of a teacher. You can start to work on yours. Take any teacher sample resume from the database and see how other candidates presented themselves. However, if you are stressed and under a deadline, or just want to get a flawless CV for granted, you can use our resume writing services. Contact our specialists, and get your personal, exquisite resume done for you.