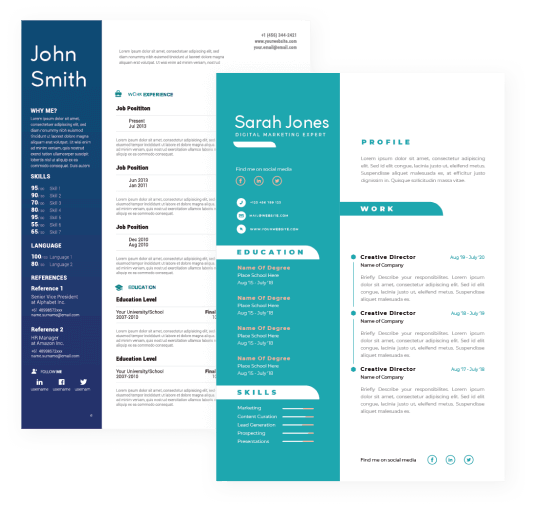 Professional Profile 
Worked as many for the last 5 years. Engaged with children of the age of 2 to 14 and offered them exceptional service. 
Worked on a specific schedule to fit the needs of the children. It consisted of meal plans, school activities, and different recreational initiatives. 
Good communication skills with kids of different levels. Readiness to support children with their homework. 
Great feedback from parents who enjoy communication with their children and the results of our work. 
Professional Experience:
1) Sep 2014 – Present Days 
Live-in Nanny at the Brown Family.
Took care of two boys. They were 2 and 4 years old. 
Followed the nutrition plan and cooked a meal. Took care of the allergy a boy had on peanuts. Had great skills at giving emergency help. 
Was engaged in educational activities and organized outdoor games. Taught children how to read to make them fall in love with the reading activity. 
Offered light-level household chores, did groceries to help parents save extra hours. 
Communicated with parents to talk about different issues and plans for the weekend. 
2) May 2010 – Aug 2014
Nanny at the Leigh Family.
Took care of three kids, 2 girls and a boy. 
Tracked the appointments concerning school duties, art school, sports classes, and piano. 
Was responsible for pick-ups and dropping children off where needed. 
Worked as a tutor in separate disciplines and helped with homework tasks. Gave support with various school projects that improved their grades. 
Ensured a calm environment for safe communication in case of disagreements. 
Skills:
Play musical instruments 
Have a driver's license 
Education: 
Studied at Blue Bridge Community College. Got a degree in Arts of Music in 2013 
4 Tips for an outstanding nanny resume
On the Internet, you may find lots of nanny resume writing service tips, and you should never neglect them. They will help you define your biggest strengths and understand how to write a strong resume.
But before you start writing your own self-presentation, don't forget that every resume is unique, and you should know how to highlight your skills in the best way. Below you will find four tips that are a real salvation. And if you still need assistance with your nanny resume, just say a word, and our experts will be there to help!
1. Include in-demand skills
The goal of a nanny resume is to show that you have the necessary skills and proficiencies to perform a wide range of daily duties. Unfortunately, many people (mostly those who don't have children) don't understand that being a nanny is very difficult and takes much organization, creativity, and communication.
Experienced nannies are second-to-none in making up new games, managing schedules, and keeping everything well-organized. They are always happy to talk, play, and take care of the children. And all these things should be a part of your nanny resume.
2. Start with a professional profile
Every successful resume should start with a professional profile. It is a brief explanation of your goals and background that gives parents a reason to continue reading. Here, you need to write about your experience, proficiencies, age of the children you've worked with, and so on. Be ready to share whether you are going to earn nanny related licenses or already have them.
For better comprehension, form this data in a bullet list. And don't forget to add action words.
3. Emphasize professional expertise
This section is where you need to support the statements written in the personal profile. The best way to perform this section is to make a bulleted list that includes your duties and biggest achievements in the previous works.
If you are not sure whether the professional expertise should include medical conditions and responsibilities or not, here's a list of several examples:
Conduct housekeeping and grocery shopping during the free hours. This saved the employers 15 weekly hours from home-related duties. This point shows that the candidate is not only working with children but wants to ease the lives of their parents. She can provide additional services, and employers would love that. The candidate is also quantifying the number of hours that look good on a resume and adds weight to it. Adding numbers is one of the best approaches to a smart, professional, and informative self-presentation, so don't neglect it.
Tutor the child in English and History, help with regular projects and homework. This led to a 25% in overall grades. This example shows that the nanny can help children not only with their daily activities like sleeping, eating, and washing but school performance as well. Once again, there is a quantification of the skill, which sounds very impressive.
Cook meals according to the nutritional plan and make sure food safety for a child with an allergy. Trained first-aid provider. It is a combo because the nanny not only shows that she knows nutrition peculiarities but also that she knows how to provide first emergency health if the child has an allergic response. 
4. Remember about action words
It is a fact that adding action words to a resume is a significant advantage. This shows that you are a skilled and professional specialist. When talking about action verbs nanny resumes should include the following:
Dress
Clean
Prepare
Develop
Care
Provide
Entertain
Educate
Handle
Create
Inspire
Tutor
Communicate
FAQ
What should I put on my nanny resume?
To make your nanny resume fit for the industry requirements, you should add the following sections: job objective, your education, work experience, first-aid and other related certificates, information about your medical conditions, valid driver's license, and so on. References will be a significant advantage.
Does a nanny look bad on a resume?
If you don't want to look bad on a resume, think about the qualities and experiences that a potential employer would want to see. They might concern your adaptability, stress resistance, love for children, and other important treats. You can't look bad on a resume if it is completed properly!
What are normal nanny duties?
Nannies have lots of responsibilities. For example, create a secure environment, bathe, change diapers, feed, do kid's laundry, arrange games, and manage meals. The list of responsibilities is discussed during an interview and should be agreed on in advance.
What do you say when applying for a Nanny job?
The main goal of any resume is to show that you are a good candidate for the position. That is why you should indicate the skills and experiences which concern your education, qualifications, and other children-related proficiencies. Don't forget that you should create a new resume for each position.