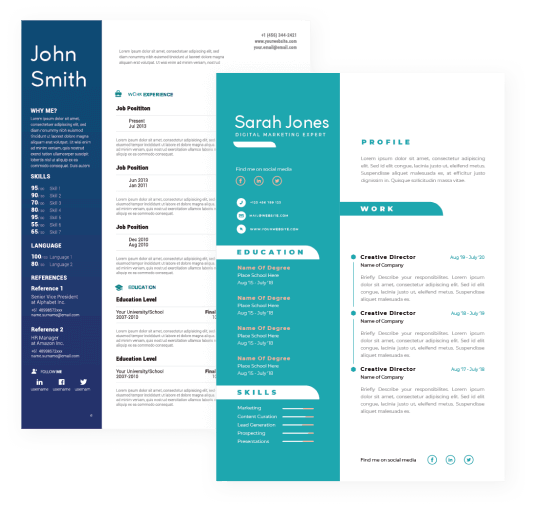 1322 Willow Street, Los Angeles, LA 12345
(342) 654 -6677
Administrative Assistant with 8+ years of experience maintaining confidentiality, assembling facility reports, and preparing flawless presentations. Possess a B.A. in Marketing and proficiency in Microsoft Excel. Looking for a position as a Project Manager.
Professional experience
1) Smith & Sons – New York
Administrative Assistant, November 2012 – Present 
Coordinate and schedule meetings, travel arrangements, appointments for managers and supervisors.
Developed new organizational and filling practices that saved $4,000 per year.
Trained 3 administrative assistants during the company's expansion period to ensure adherence to company's policy and attention to detail.  
Manage expense and travel reports for the team members.
Dealing with sensitive topics maintained the utmost discretion. 
2) Clean Spot LTD. – New York
Secretary, July 2009 – September 2012
Distributed incoming correspondence and messages.
Typed documents like emails, memos, drafts, correspondence and prepared 3 reports every week for management.
Maintained and purchased office supply inventories, adhering to budgeting practices.
Distributed, transcribed, recorded minutes of meetings.
Greeted the visitors, determined to when and whom they might speak with specific people. 
Education
Plymouth University – Boston, NY
Bachelor of Marketing, June 2009
Additional skills
Tech and web savvy require no training or just little one.
Bilingual in French and English.
Expertise in Microsoft Word and Excel
Working Tips for the Administrative Assistant Resume to improve it
Learn from examples. It is a good approach. Yet, to analyze an administrative assistant resume example, you need extra knowledge. Here we'll reveal the things that make a resume more efficient.
Tip 1. The most required skills of administrative assistants
When you check the vacancies, pay attention to the administrative assistant skills stated there. They are what the employer seeks.
Hard skills deal with operating specific office software, knowledge of required working procedures, and written and spoken etiquette. Soft skills for an administrative position include loyalty, patience, critical thinking, analytical skills, problem-solving, etc.
Tip 2. The resume objective – why you need it and how to develop it
The resume objective is the beginning of your application. It should summarize your professional experience, accomplishments, and skills. Take any administrative assistant resume sample from our database. The "opening" piece should provide the most essential information about you. Most important, it has to show that you match the vacancy.
Focus on the following aspects:
How many years of experience you have
Which demanded skills you have at the highest level
What was your impact on the company's success
Summarize this information in 3-4 sentences. Then, polish this piece, and include it into the resume right after your name and contact details.
Tip 3. Put the focus on the professional experience
You have to describe your past experience. It should not be the list of your positions and performed duties. Hence, describe which positive results for the company you achieved. Provide measurable stats and specific numbers.
For instance, mention how your abilities made the workflow smoother and faster. Our database of resume samples is at your service. Analyze the "experience" contents there.
Tip 4. Describe your qualities and experience with action verbs
Action verbs add more power and confidence to your resume. They also help you present yourself as a person who achieved much. Thus, you can bring benefits to the new position too. Apply such verbs as arrange, organize, maintain, train, generate, increase, schedule, process, etc. These verbs will showcase your accomplishments better.
FAQ
What should I mention in the administrative assistant resume?
The best guideline is the vacancy description. It specifies which duties you must perform and which qualities you must have. Aim to present your most relevant abilities and knowledge. Besides, focus on your soft skills. These are qualities as effective communication, problem-solving, planning, organization, analytical talents, etc.
What are the top skills of an administrative assistant?
The more skills oriented towards communication and organization you have, the better. For instance, the knowledge of written and verbal communication and correspondence rules is necessary. Also, you'll need research, analysis, and problem-solving skills. Time management and organization skills are also very important.
What are the commonplace administrative duties?
Administrative assistants deal with the arrangement of office routines. The duties will be handling phone calls, scheduling business appointments, organizing the documents flow with the specialized office software, greeting visitors, registering requests, etc.
These duties may vary in a particular office. So, examine the job requirements and conditions.
How do I put administrative skills on my resume?
First, there is a dedicated "Skills" section in a resume. There you should list your relevant skills. Also, describe them as practical examples when you expose your professional experience. Mention the position you had, your duties there, and which skills you applied to succeed. Also, balance the hard and soft skills, as all-around specialists are the most wanted.
Conclusion
Now that you are familiar with the most essential tips for a resume, you can prepare your perfect application. Use the successful examples, turn to the professionally designed templates, and pursue the job of your dream. Our resume writing services can assist this! Get in touch with our writing professionals, and they will write the most powerful resume for you!