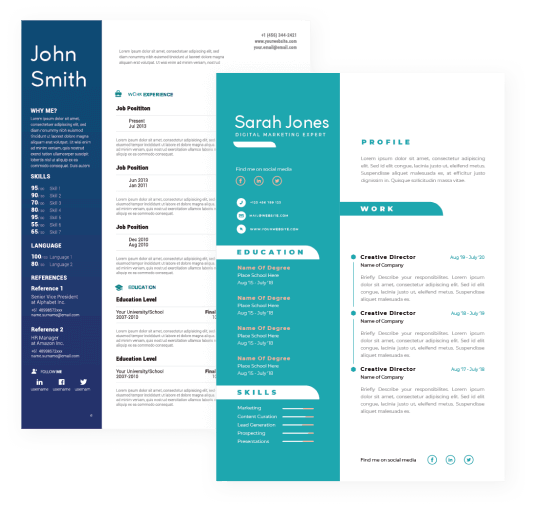 About me 
I learn fast and plan to succeed in every process. Due to my studying abilities, I can study fast, which makes me a great candidate for the open position. Have got tons of awards for being successful in what I do. 
Education and Skills: 
Graduated from UCLA in 2019 
Graduated from Westwood Community College in 2017 
Expert knowledge in Microsoft Office Suite 
Attentive and accurate, know how to organize time and set priorities 
Flexible and good at time management 
Experience: 
Study Abroad Program, England 
Participated in Literary Impacts: Shakespeare
Worked on the ramifications of the works of the author in the period of Elizabethan era
Researched 3 different cities to get the necessary data 
Worked with interviewees, asked questions to more than 10 people (historians, librarians)
Submitted a 6000-word paper on the topic, which was approved by the head of the commission 
Beacon Tutor at Westwood Community College
Worked with the main professor to participate in classes and prepare them for students 
Managed group lessons and improved the performance of freshmen both in group and one-to-one tutoring. 
Students gave me 9 out of 10 points for my work on the anonymous tutor review website. 
When starting to write, give importance to the textual form of the paper. It is precisely from such parts that it should consist and include the following information:
Feedback with you: Enter a phone number, e-mail, current mailing way.
Key information: your specialization as a student, beliefs and skills acquired in the course of study. Briefly describe your views on the profession and practical experience.
Institutions that the student graduated from: this line must include the full name of the university and the years of study there.
Key Skills Learned: Briefly describe your skills, showing the reader your greatest strengths.
List of achievements: here, it is possible to list the awards that you received in the course of your studies.
Learned Experience: Tell us about dissertations, research papers, interviews with key personalities, and other experiences in your field of education.
When creating paper, you should not make it filled with water. Each line must be informative and speak of you as a professional. Otherwise, it will not look interesting to your target person, which will make you put off the paper.
Main advises for effective resume writing.
Before moving on to reading tips about writing a resume for college students, make sure you collect data about yourself as a student, professional, and talented future worker. From our experience, we know that the most difficult paper is the student's first resume. The reason is simple: you have no relevant experience. How can you write something when you have no idea how this "something" should look like? It's very simple: experienced specialists have already compiled examples for you and wrote tips to make the task easier. Follow the experience of the professionals to help yourself. Learn the following for a better understanding of the right path.
1. Your education is your personal strength.
College student's resume is a paper pass for the vacancy. Understand one thing: it is not enough to graduate and expect to get work instantly. For each position, you will have to fight a little so that the employer sees you as the candidate he needs. Given the fact that you have no experience, it will be difficult.
Therefore, tell us how your educational process contributes to the compliance of you as a professional in one or another position. Be sure to tell us about the name of your educational institution, whether you are a bachelor or master, in which city and how long you studied, what scientific work you did, and what awards you already have.
2. The difference between "work experience" and "experience in the relevant field."
Most likely, you did not have any work experience at the time of writing the college student resume. If so, understand the difference and a meaning of telling you that there's already an experience in a similar field. When a person who is already working a little will not talk about his achievements as a specialist, you will talk about what coursework you did in the relevant specialization, what you learned by conducting your own research, what experience you gained working with a professor, and a more experienced person in the same industry. This column will help the employer to ensure that you are of value to him in the future.
3. Your skills are like a life-saving cushion.
What a college student without work experience needs to describe is his strong skills. Keep it simple and in the form of a small list; this way, it will be easier for the reader to visually understand the information. Here you can talk about the skills that another student cannot boast of, as well as what you distinguish yourself on the course. Tell us about the ability to work with a computer and its systems, as it is very important in our time for absolutely any field of activity.
College student resume template in simple words.
Now there are ready-made templates that you will simply be able to rewrite and provide for reading. But be sure to pay attention to how each template suits your specific requirements. Our resume writing services provide you with all the tools you need to use now! For your understanding, we definitely recommend that you pay attention to the presence of such mandatory lines in the resume as a headline with personal information, a resume body with a description of your specialty, education, existing research and other experience, a list of all the best skills as well as irreplaceable skills.
Be honest on your resume and never add fake facts. Remember that professional help is always a good choice when support is needed.
FAQ
What type of resume is best for a college student?
Please note that you need to select the type of resume in accordance with your existing skills in such a way that it would suit the requirements. Feel free to choose from dozens of existing options. Therefore, we advise you to familiarize yourself with the available formats, and in case of any questions, ask the professionals for help.
How can a college student make a resume with no experience?
If you do not have the necessary experience, this does not mean that you will be left without anything. Move the strongest piece of information about you to the beginning of your resume. Tell us what experience you already have (research, coursework), add information about the skills acquired in the process. Knowing the ultimate goal for creating a resume, you can easily adapt it to this.
What do I put on my resume if I'm still in college?
Basically, if you are still in the process of studying, add information about it: the full name of your university and the direction of study, whether you will be a bachelor or master, your grades for previous successfully completed courses, notable practical achievements, as well as the date of completion of your studies.
How should a resume look like for students?
In addition to the main part of papers and information about your achievements, you will never avoid providing the following information: personal contact information, previous and current education, research experience or work experience (if any), skills that the HR department needs, your hobbies outside the university and social activities. Describe the details as briefly as possible, but at the same time detailed and informative.