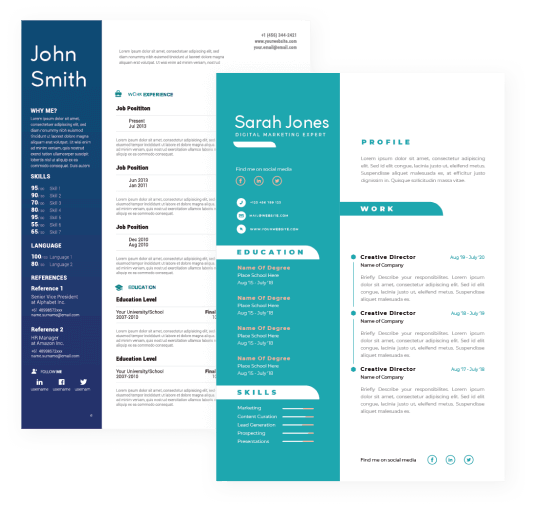 Professional Profile
7 years of real teaching experience. The main learners are children of 5 years. The number of students to manage with is about 15 at a time. Worked with classrooms of 15 learners.
Was awarded for the initiatives to introduce new interactive learning activities. Helped students improve their learning skills and touched upon the behavior.
Great communication skills. Ready to discuss vulnerable issues with parents and work on the well-being and prosperous growth of learners.
Worked on and successfully implemented the activity to help students show themselves through stories. Confidence and speech skills were improved.
Skills:
Got CDA Certification (Child Development Associate)
Play flute and piano. Great guitar skills.
Knows the secrets of storytelling and can use different voices.
Education:
Bachelor of Arts (Early Childhood Education) at Colorado Springs Christian Uni, May 2007
Work Experience:
The Goddard School, July 2010 – Present Times 
Position: Preschool Teacher.
Promoted the creation of trip groups for students. Was a coordinator of groups. The initiative was pleasantly met by the administration of the school, students, and most parents. The feedback was 95% positive.
Worked on and introduced interesting interactive activities for kids of 5 years.
Discussed arithmetic and worked on literacy among the learners. Answered necessary questions and offered extra help when necessary. Worked closely with 3 students to help them overcome difficulties and achieve results.
Gave regular support and feedback to parents who were interested in the success of their children. Gave reports about the behavior and social communication among the groups. Discussed their progress and touched upon health conditions when needed.
Was the initiator of different art-related activités implemented in the school. It contributed to the creative skills of students and helped motivate them.
Blue Lake Preschool, Aug 2008 – 2010
Position: Preschool Teacher
Worked with classes of 12 students. Offering engaging activities to learners of 4-5 years.
Improved the way students gave speeches by implementing a specific program. It focused on acting out in the stories like real characters.
Created the algorithm by implementing an automated system to track the successes of the learners. It reduced the number of administrative tasks and was more accurate.
Worked with students to help them become independent by taking part in different activities.
How to create a winning preschool teacher resume
The first step should always be learning how to create a resume in general. What sections it should include, which things to avoid, and what fonts to apply. Then you should proceed with your preschool teacher resume.You probably know that preschool teachers should possess a huge number of skills and achievements, so it is crucial to develop them and know how to add them to a resume. Below you will find three winning tips.
1. Indicate teaching and safety certificates
While older children are more independent and can say when something's wrong, preschoolers should still be protected and surrounded by the most qualified and professional experts. That is why the school representatives are looking for the best specialists in the field.
Your task is to show that you have the necessary experience and credentials. Don't forget to write about safety certifications in resume. For example, child care and first aid. Any official certification will do.
2. Mention your skills and remember about creativity
As a preschool teacher, you should encourage children to learn and develop. That is why the skills section should be detailed and relevant. Indicate playing musical instruments, knowledge of a foreign language, and other skills that distinguish you from the rest.
You don't have to be Mozart or Van Gogh but indicating that you can be creative and help children reveal their talents is a great start.
3. Include classroom management skills
A preschool classroom can be a rather noisy and chaotic environment. That is why preschool teachers should show their classroom management abilities. For example:
Coming up with activities that help to alter behavior in the class
Implementing a unique reward system to boost learning
Developing behavior plan that is now used in 10 schools across the state
Prove that the school can leave tens of children with you without any worries and stress. And don't forget to quantify the skills because numbers always add value and often become the major factor.
FAQ
What should a preschool teacher put on a resume?
If you want to write a great preschool teacher resume, don't forget to include the following elements: contact information, summary, education, work experience, certificates, relevant skills, achievements, and activities. Don't forget to proofread and edit the final version of your resume to make it mistakes-free.
What are the duties and responsibilities of a preschool teacher?
Preschool teachers have to perform a wide range of duties. For example, cover basic needs of the pupils, provide materials for the games and learning, and adapt teaching instruments to meet every child. They should also try to develop and keep good relationships between children, as well as children and teachers.
What skills are needed for a preschool teacher?
A preschool teacher must show a strong command of the following skills: communication, creativity, patience, physical strength, and organization. They should also have good interpersonal skills, be against violence in any form, and love children. More specific skills may be required in a job description.
How do I describe my teaching experience on a resume?
It is probably the easiest part of the resume. You just need to make a list of the relevant experience with dates, as well as achievements in every position. If you still don't have such experience, write about tutoring, babysitting, and other similar jobs that you've done.