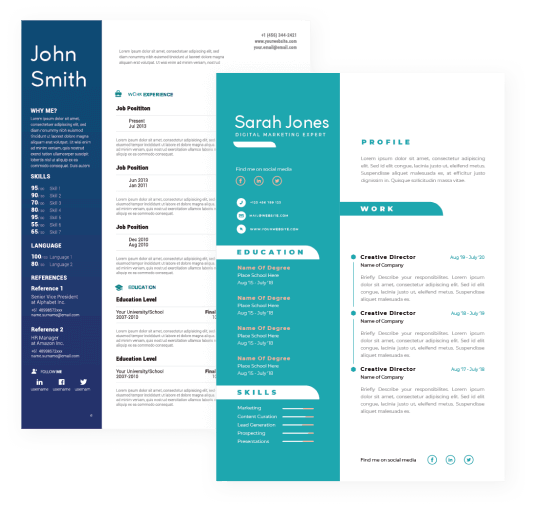 About me 
Have got 6 years of professional experience working with the innovation and production of lightweight materials. Have expert knowledge in Mechanical Engineering and seek to apply the developed competence in the position of Senior Mechanical Engineer.
Education and Skills: 
Studied at UC San Diego in Mechanical Engineering 
Studied Physics at Mira Costa College 
SolidWorks and Tinkercad proficiency 
MATLAB and Inventor CAM expertise 
Great communication skills and immaculate attention to details 
Experience: 
Mechanical Engineer 
Discussed and implemented the projects with a team of 10 experts. Created and maintained materials, mostly carbon fiber composite 
By minimizing the use of bottlenecks, the production efficacy was increased.
Was a tutor to 4 learners each year. Taught them prototyping. 
Always monitored safety guidelines. 
Mechanical Engineering Apprentice
Worked on the research, was able to find new techniques, compiled annual reports for the team of engineers. 
Communicated with the design and quality control teams to be sure every group goes along with the set goals. It helped to ensure better quality during the whole project. 
Handled the tasks precisely according to the given instructions. 
Take the information more easily and see what the correct format of each column looks like:
Short resume: who you are, how many years you have spent improving your qualifications, what period of time you have practical knowledge and what is your advantage.
List of schools and educational institutions: detailed information about the place of study, the number of years spent there and the faculty of specialization.
Skill List: a short but detailed list of the skills you currently own.
Work experience in a specific profession: include the place of work, job responsibilities and the number of years spent with the company.
Certificates and Hobbies: Strengthen your resume by describing even more merit.
Proper way of Writing Your Engineering Resume.
Over the past 10 years, the demand for the profession has more than doubled, so please note that your resume will be one of the main aspects whether you get the desired position or stay in line. Use the simple things below to help form the right opinion of you after studying your resume.
1. Format matters.
Adhere to strict standards for the formal resume format. Never make parts of text bold or italicized. Make sure that all major lines are complete information. Be sure to format the paper so that the strongest achievements are in the first part of each paragraph if you don't have enough engineering qualifications.
2. Engineering skills are a decisive bullet.
Examples of good hard and soft skills are a must. But if there is not enough knowledge on how to share your skills, then it is better to avoid this technique. It is important to remember that the employer will check what exactly you have and compare it with his expectations for the candidate. Try to describe the most important skills in the profession and put them first.
3. Adhere resume objective for an engineering resume.
A well-defined target before applying can play a key role. Understanding what the HR department wants to see, you can easily reformat the paper and add relevant data to the sections and show your interest in working with the company. Do not ignore this technique as it often helps to achieve the goal.
Our resume writing services are ready to help specialists in drafting paper and therefore provide the necessary verified information to form a resume from templates simply, individually and quickly. Check how it works so that the result appears asap.
FAQ
What should be on an engineering resume?
A resume is an informative document that introduces a company to you. Be understandable for the employer by providing the following clear information: specific data in the person with numbers, statistics, names of universities and courses, priority skills useful for future work, a clear vision and purpose of cooperation with the company, described in the conclusion.
How do you write engineering skills on a resume?
If you are confident, then divide your skills into hard and soft skills. Do this if you absolutely understand which of them you own in order to avoid confusion and disappointment in you as a specialist. Avoid a bulky list and don't be creative with this section.
What is professional summary in resume for engineer?
Specificity helps to achieve results. Understand what the employer wants from you and push away from this data. If he requires a leadership position, cut this issue as deeply as possible and show what you have already achieved if you worked in this position before.
What are the 6 types of engineers?
There is a division into Civil, Production, Biomedical, Mechanical, Aerospace and Chemical Engineers. In turn, each of the points accordingly reveals its specifics and describes a huge amount of information.